Hey all, Eric here.  I as we pass through the Krampus festivities and the winter solstice, I wanted to both give those that read this blog a sincere thanks for reading about my miniature paintings and the jumble of thoughts in my head that leads to my creations.
In recognition of the new year, I wanted to lay out some goals for this coming year.  Who knows if I will get to them or not but I thought it'd be a good set of goals to aspire to.  Please note: I completely reserve the right to ditch these ideas or put them on hold, take on commissions or try new things.  With that said, here's some of the things I'm thinking about:
Project Samus:  
This is a continuation from my last post.  I'm making good progress on the acrylic painting side since I finished up at least the first pass on the oil painted skin.  Look for Part 3 and likely 4 in the near future.
Dwarves of Mid-Nor from Confrontation: 
For those of you that don't know, there was this great table top game company called Rackham.  They made a game called confrontation that for reasons that still mystify me, didn't take off.  The game had what I thought were some of the most beautiful miniatures in the business and I rued that day that I thought they were gone forever.  I was particularly drawn to the Dwarves of Mid-Nor, evil little puppet dwarves that wore masks and look like they broke out into an Insane Clown Posse infection.  I recently found a site that caries reprints of the models much to my joy.
I've got a shipment on order so this year I'm going to give the Word Bearers a break and try some of them on.
Argel Tal and Xaphen Conversions: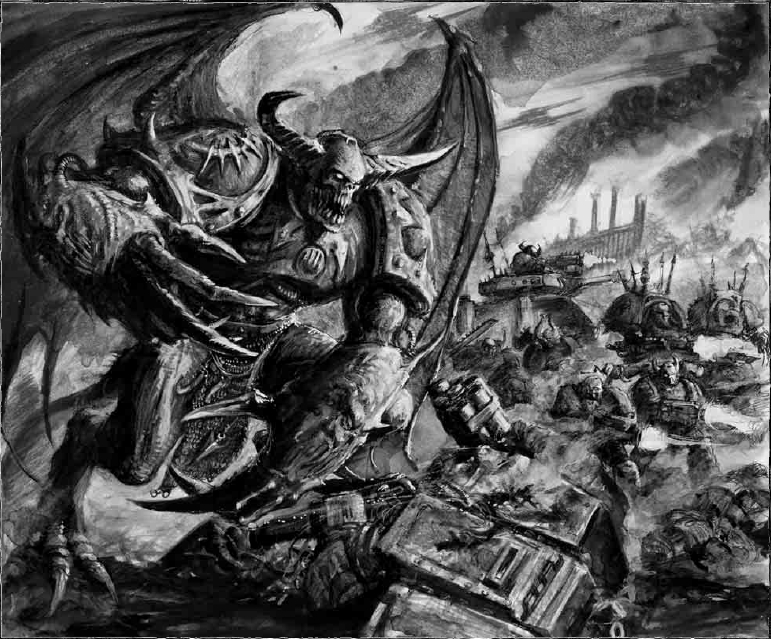 Continuing with my Gal Vorbak heavy Word Bearers Army, I've been dying to do a version of Argel Tal and Xaphen, two of the main characters from the Horus Heresy book First Heretic.
Its a bummer to me that these two were left out of the official Horus Heresy rules, so I'd like to give them a treatment and maybe even try some house rules around them.  Xaphen is interesting to me because he's a Gal Vorbak Chaplain,  I think that's fertile ground for some conversions.
Similarly Argel Tal has some great opportunities, especially because he changes so much throughout the Horus Heresy Story.
Gal Vorbak vs. Custodians Diorama:
Once the guys above are completed, I may (this gets into the pie in the sky portion of this post) try my hand at a last stand of the custodians diorama featuring the above two characters and the Gal Vorbak I've already created.  I already have the custodians handy (some parts will get sacrificed for Argel Tal) so I figured it'd be a good moment to reenact the final scene from First Heretic.  It'll likely double as my display stand for my Gal Vorbak, with some poor out-numbered-but-never-outgunned Custodians.
<Insert Title Here> Calth Diorama: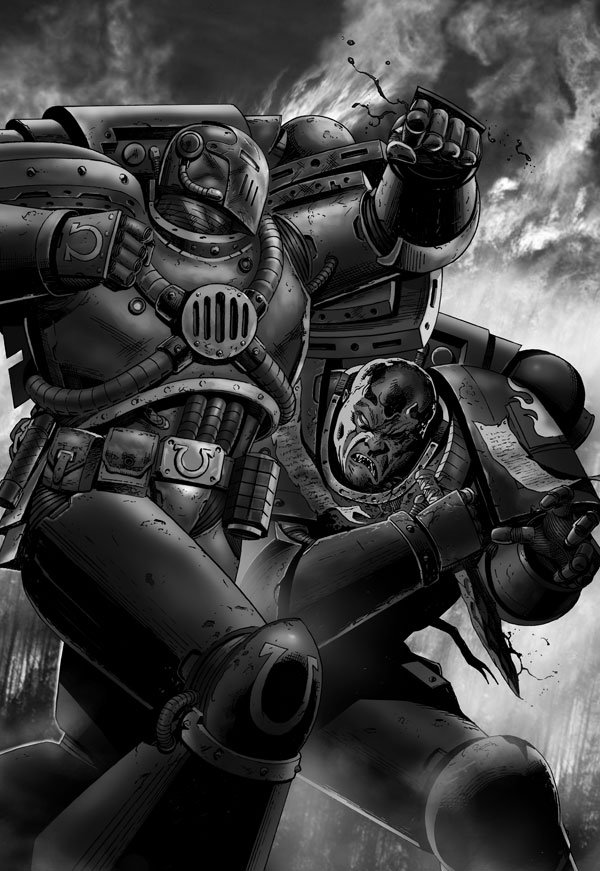 Along the lines of above, I'd really like to do a scene I have in my head set during the Betrayal at Calth.  I'd like to flip it around (since I do so many bad guys) and make the Ultramarines the heroes for a change.  It's likely to be a smaller more serious piece, if I can pull the mood off.  I've got something specific in mind, but I don't want to spoil it so I'll just be a tease about that one.
Anyways, here's to 2017  Lets see how much of this (and other projects) I can get done!